Lasdrop Shaft Seals is the only manufacturer of BOTH mechanical face seals, and lip seals. Leveraging 40+ years of longevity in the marine industry, Lasdrop has become one of the finest manufacturers of commercial and recreational shaft seals available on the market today.
Order Your Lasdrop Shaft Seals
Order online below or contact us directly to speak with a Lasdrop Expert: 231-794-5070 - or toll free 800-940-7325
Revolutionary quality and design, introducing our complete line of

Lasdrop Shaft Seals
Gen 2 Seal
Mechanical Face Seal
Commerical Grade - Our heaviest duty seal available on the market.
Available in 7/8" - 4" sizes
Elite Seal
Lip Seal
Heavy Duty with integrated back-up seal in our heavy duty housing.
Available in 7/8" - 4" sizes
Dry Seal
Lip Seal
A proven workhorse that is cost efficient and effective for any boat.
Available in 7/8" - 4" sizes
Parts & Accessories
Keeping your seal in peak condition
Gen2 Rod Seal Replacement Kits
Keep your Gen2 in peak working order with our Rod Seal Replacement Kit which will allow you to recondition your pressure housing to peak working order.
Kit includes: Rod Seals, Starter Plug, Wet/Dry Paper & Installation Guide
Premium Lip Seals
Our premium seals are made of Nitrile with an integrated stainless steel garter spring. We stock all of our standard sizes and are ready to ship to you for immediate replacement.
45+ Years In The Marine Industry
From its origins in the French Navy, Lasdrop, developed the first dripless shaft seal for sailing vessels in 1975, and the storied legacy makes this one of the finest manufacturers of both Mechanical Face Seals and Lip Seals. Here is the history of Lasdrop.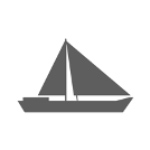 1975
Lasdrop developed the first dripless shaft seal for sailing vessels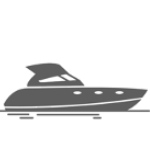 1980s
Dripless shaft seals were developed and put into production for power boat use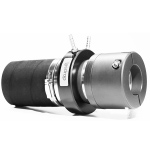 1990s
Seal designs enter the age of evolution, and the Gen2 face seal is created by Lasdrop.
1999
Paul VanDerMaas takes ownership of Lasdrop and the company grows to have a global footprint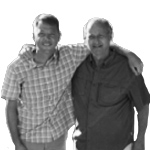 2020
Kyle Mosher purchases the company from Paul & continues and grows a legacy of quality & performance around the globe
We are one of the industry leaders in marine shaft seal design and development. We are constantly innovating and looking to improve on our dripless designs. For over 45 years, Lasdrop has been designing and manufacturing the highest quality seals found on the market. With innovations that are unique to Lasdrop, we pride ourselves on prompt service and delivery of your products with the utmost precision built into every single one of our seals.