Our Most Popular Lip Seal
EliteSeal
Our EliteSeal is our most popular seal for any marine application complete with our innovative spare housing and quick changing split face plate. Our EliteSeal design is proven, tested, and reliably dry, and our designs ensures high initial or retrofit quality for most marine applications.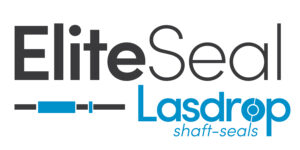 EliteSeal Innovations from Lasdrop
Our popular EliteSeal offers a unique split face plate design and options for up to 2 spare seals, lowering maintenance costs when seals need replacement. EVERY EliteSeal can be purchased with an additional spare seal case and spare seal option – contact a Lasdrop expert to learn more.
Spare Seal & Spare Seal Case
All EliteSeal shaft seals come with our spare seal case and 1 premium Nitrile seal. A total of 2 spare seals can fit inside the seal case. The innovative split face plate design allows you to install a new seal without removing it from the shaft – lowering your overall maintenance.
Integrated Bearing Design
Our integrated water lubricated bearing will allow the seal body to follow the shaft insuring proper face seal alignment. ( ALL Lasdrop bearing housings have tolerances within 0.001). The integrated bearing allows the seal body to self-align following the shaft.
SIZES (Imperial & Metric)
EliteSeal Size Ranges
Or EliteSeal size ranges from 3/4″ all the way up to 8″ (20mm to 200mm) – We have the ability to fully customize your shaft seal based on your specifications. Please see our standard sizing below, and contact a Lasdrop specialist now if you have any questions or need any assistance in sizing the correct shaft seal for your job.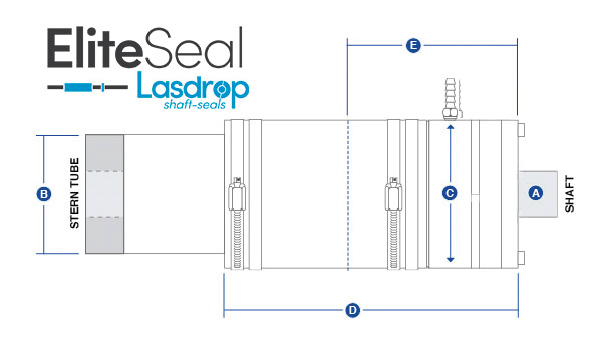 EliteSeal Purchase Specifications
When looking to purchase your EliteSeal, here is a complete and comprehensive lineup of our models for both Imperial and Metric sizes.