Our Most Popular Lip Seal
DrySeal
Our DrySeal is our most economical seal design and popular with OEM applications for new boat builds. Its proven, tested, and reliably dry design ensures high initial or retrofit quality for most marine applications.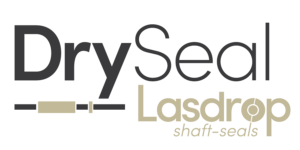 DrySeal Innovations from Lasdrop
Our economical DrySeal offers a proven design constructed of the most premium materials on the marine market. All of our lip seals are made of premium Nitrile with an integrated stainless steel garter spring ensuring you a long lasting dripless seal in some of the harshest conditions you can throw at it.
OEM Ready
Our Dry Seal is a proven workhorse in the marine shaft seal market. Its efficient design is perfect for any new OEM boat build application and volume pricing can make it a highly profitable, and proven seal to include in any new build.
Integrated Bearing Design
Our integrated water lubricated bearing will allow the seal body to follow the shaft insuring proper face seal alignment. ( ALL Lasdrop bearing housings have tolerances within 0.001). The integrated bearing allows the seal body to self-align following the shaft.
SIZES (Imperial & Metric)
DrySeal Size Ranges
Or DrySealsize ranges from 3/4″ all the way up to 8″ (20mm to 200mm) – We have the ability to fully customize your shaft seal based on your specifications. Please see our standard sizing below, and contact a Lasdrop specialist now if you have any questions or need any assistance in sizing the correct shaft seal for your job.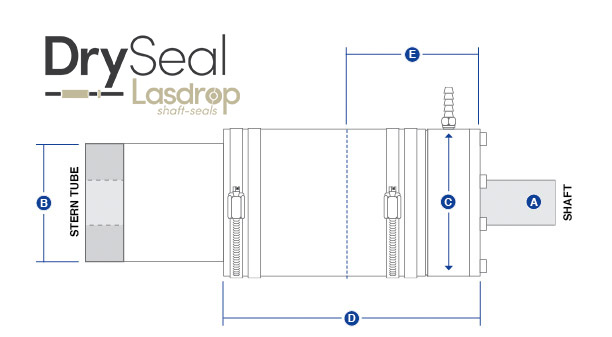 DrySeal Purchase Specifications
When looking to purchase your DrySeal, here is a complete and comprehensive lineup of our models for both Imperial and Metric sizes.